The old school way tracking people and their absences probably meant a stone and hammer. Absence management in the 21st century has come a long way…and yet, not. Some companies have barely upgraded beyond ye olde paper and pen. Their bottom line is missing out.
In the early 20th century, workers would "punch in" at the beginning and end of their shift. This method carried on through the rest of the century, with little change. Only when the knowledge economy began burgeoning did the outlook on how to manage knowledge workers change. The onset of a little invention called the "Internet" finally has executives managing their workforce differently.
Famed management guru, Peter Drucker, created the term "knowledge economy" to describe how members of the workforce now relied on their cognitive function and intellectual edge to solve problems. This differs from the centuries-past worker, who often was given a rote job with specific responsibilities (think steel worker or an office secretary). These kinds of workers were given little autonomy compared to today's workers. Often work could be performed between the daily card punches. Positions like these are still in existence; over 23,000 workers in Los Angeles still punch in daily.
However the knowledge economy does not operate in a vacuum. Social changes, like that of equal career opportunities for women, the need for maternity and paternity leave, and much-earned vacation days have created a more equitable and livable life for the average worker.
But the modern day challenge: employers have found little solution in tracking the diverse needs of every employee.
Combining how knowledge workers dole out higher amounts of energy and cognitive skill and the industrial demand for more autonomous decision makers within a company creates a special need: how to successfully manage the absences of these skilled workers.
Here's how too many companies manage employee absences: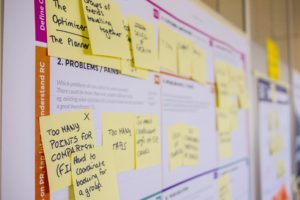 Excel
Ugh. Even the sight of the word makes you want to pull out your hair. Excel proves useful for business modeling, budget tracking, and other business means. As an absence management tool, well, it wasn't built to manage people. How does one tell Excel that an employee will be absent an afternoon every month for a doctor's appointment?
Usually, employees have to:
Find Excel Sheet
Check remaining days
Enter vacation days
Print and sign
Send to manager
Companies need to move at a notched-up, 21st Century speed. This isn't cutting it. Manual entry is time-consuming and fails to give a fast experience for employees and managers on-the-go.
Sickness absence tools
There are useful tools that give employees to log and monitor sick absences. They're great to get a bird's eye view on sickness absence, but the tool is limited. Additionally, a manager could be juggling up to 5 different tools on tracking employee performance, absence, sickness, or holidays. Productivity is lost, not to mention employee frustration may be amped.
While creating a "tick" in logging absences, these tools fail to show what's behind the absences (a sickness, a doctor's appointment) nor does the tool use easy-to-access information. Only a few companies take account of all the employee data at their disposal—mostly because it's too poorly organized to make interesting amends to policies. These single-use tools were helpful, but in Web 2.0, tools should be multipurpose and accessible.
The 7-Point System
This system comes in handy when managing employees and their absences. But like the single-use management tools, this process can already be done through a software, like absence.io. For those unaware of what the 7-Point System:
 Reviewing existing policy and checking that everyone is aware of what the policies are.
Hold manager meetings to clear up any confusion about policies or to sift through a difficult situation.
Make contact people, so managers and employees know who to defer to.
Teach clear reporting on the myriad of types of employee absences, from unpaid absences to paternal leave.
Make the report, which includes counting team members and tallying up absences.
Set up an appointment to welcome employees back after a prolonged absence, if applicable.
Create a system of accountability.
No doubt this system is helpful in carving out the conceptual goals of managing people. But operationally…
How does a company create a system of accountability?
Digital absence management is the antidote to this modern day challenge.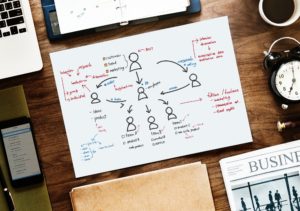 Customizable absence management
Company executives and human resources take extra pains in creating company culture, curating employee-company fit, why is managing team absence often a one-size fit solution?
You can tailor your absence management to your company. If employees work in the part of the world that observes Ramadan or celebrates the World Cup, managers can customize the system to fit the social fabric employees are naturally a part of.
Accessible Request Process
Managers and employees save time when digitally requesting time off. No more trying to catch the boss between meetings to request a week off in a 3 months. No more awkward conversations of "I don't remember us discussing your leave…" An employee sends a request to their manager, an email is sent along with the requested time slot pending in the dashboard. Employees can see whether their manager has approved it or not; if no response, then an employee can easily follow up.
No more leave inquiries lost in the Internet ether.
Quick Approval Process
As requesting time off becomes streamlined, so does approving employee requests. Old methods include using time-sucking Excel sheets, email, and shared files. With a smart dashboard, approving an employee request is as simple as one click.
Smart Calendar Integration
Dashboards are cool, but have you ever thought how convenient life could be if it were integrated into your calendar? With absence.io, you can easily check your calendar and see who's in the office. Our tool works for the world's favorite calendars, Google and Outlook.
Dream Team Calendar
Planning takes preparation. What's the fastest way to prepare and plan? Having an overview of when team members are in and out of the office. For all-hands-on-deck meeting, you can easily block out times on a calendar that will restrict team members from requesting out-of-office time. Add structure to how you manage your team. With structure, people feel confident to make more autonomous decisions. Energy is focused on the project, rather than trying to tie up the loose ends of planning. No more accidental overlaps or other scheduling mishaps.
Instant reporting
Collecting and filing documents usually ranks last in terms of job enjoyment. Why do what office managers and filing cabinets did in the 1970s, when you can click a button and instantly receive a report? Absence.io records absences, like sick and vacation days. It also has a time tracker for instant feedback. Employees and managers can both check on how many vacation days they have left, or whether they've used all their sick days. Hiring mangers can quickly create a report as our reporting function exports all data. Say goodbye to Excel sheets and juggling different employee files or management tools.
Here's the Best Part
We've nailed how to manage a team's planned (and unplanned) absences. Companies and even governments trust us to modernize how they manage people.
Check out exactly how they use absence.io.
At absence.io, we're doing something different when it comes to absence management. Governments, companies–like MyTheresa and Check24–trust our digital method to help them navigate planned (and unplanned) employee absence.
Popular posts like this: